Bowfinger Archery offers a full line of archery accessories for your bowhunting, tournament, and target archery needs.
All Products In Stock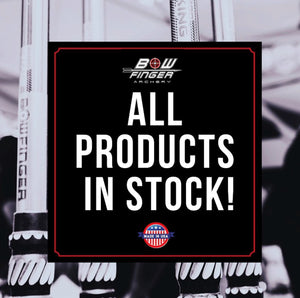 We are aware of the global shortages and especially many supply issues among archery products within the last two years due to circumstances with COVID. At Bowfinger we have made many changes within our inventory system this past year and we are happy to say we have zero products currently out of stock. We have had to adapt to changing market demands and with our new inventory system we do not anticipate to have any shortages or products go out of stock in the future. We pride ourselves on delivering strong customer service along with American Made products we stand behind. We are always looking for new ways to improve and hope our new system will provide even better service to our customers!
Thank you to everyone who chooses and supports Bowfinger Products❗️👊 
Leave a comment
---
Also in BLOG